For some Trike students and their parents, only one thing's better than getting creative in our cool space: Getting creative close to theirs! So, Trike offers classes and camps with partners around Northwest Arkansas. They're especially useful for busy moms and dads driving creative kids around.
KIFA (Kalaloka Institute of Fine Arts) in Bentonville provides first rates facilities for classes covering favorite aspects of theatre performance.
The Jones Center in Springdale offers, among its many summer camps, a Trike experience that young artists love to participate in.
Bentonville Community Center also hosts Trike summer camps that explore creativity and sharpen all aspects young artists' theatrical skills.
Mount Sequoyah in Fayetteville hosts Spring Break and Summer Trike Theatre camps that keep young people active and excited about theatre and more.
Sometimes we need to just stop and pinch ourselves. We're fortunate to live in an exciting and growing community where other arts groups love sharing spaces, values and ideas. Pooling our gifts, we all grow and strengthen the community. To the following Community Partners, Trike says thank you!
Walton Arts Center works to support children throughout Northwest Arkansas with exceptional, ongoing arts experiences.
Thaden School is independent and utterly unique, as much a community hub for the arts in Northwest Arkansas as the inspiring learning place for tomorrow's leaders.
Ra-Ve Cultural Foundation bridges cultures, integrating the performing arts of India into Northwest Arkansas, widening and bolstering our spirit of community.
Missing from the museum
SEASON 3 WILL PREMIERE IN FALL 2023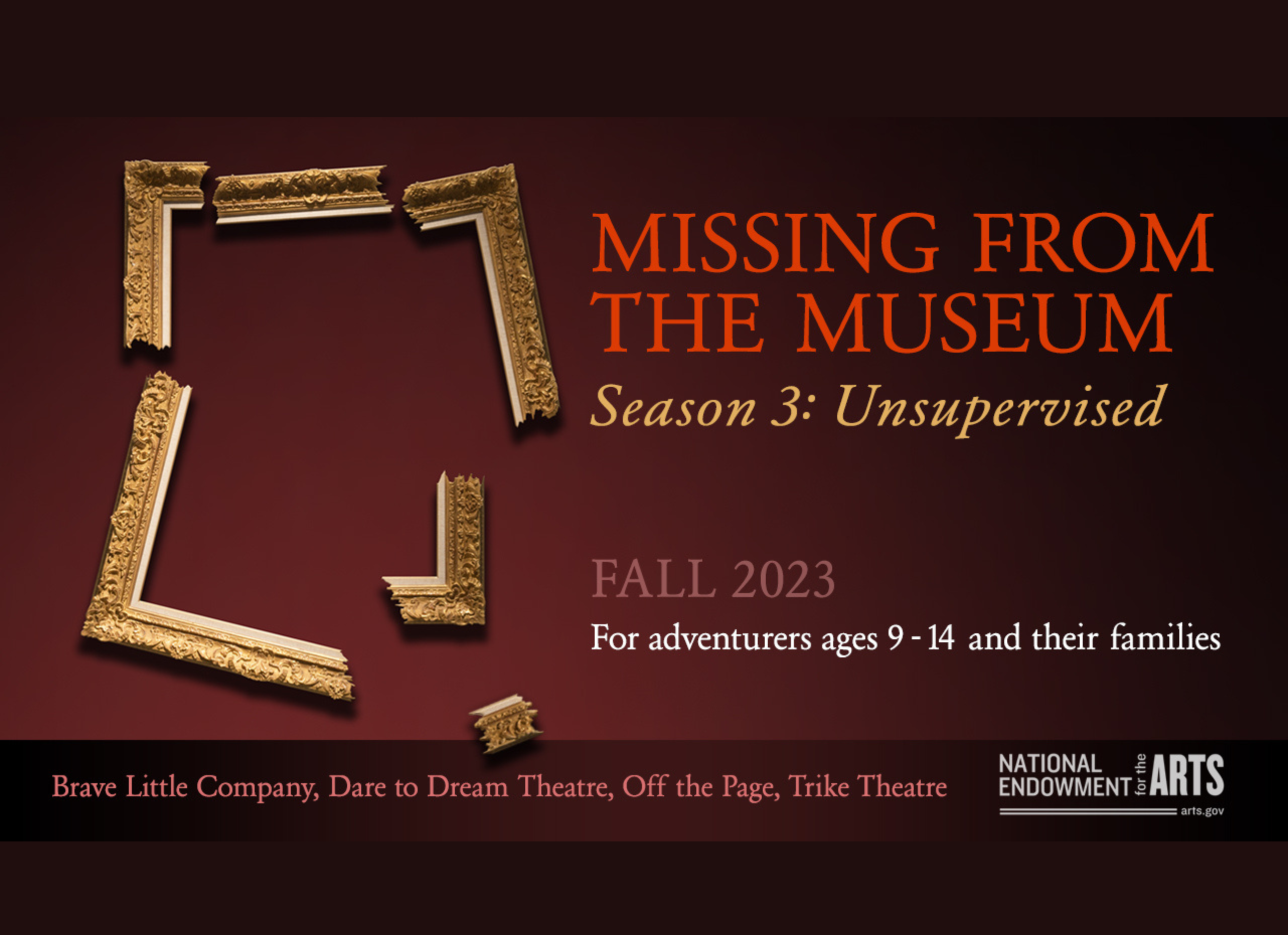 If you look closely, you'll see that something – or someone – is missing from the museum.
Missing from the Museum is an online adventure series for kids ages 9 -14 and their families.
We are excited to announce that the National Endowment for the Arts has again awarded Missing from the Museum, a project of Brave Little Company, Dare to Dream Theatre, Off The Page, and Trike Theatre a grant in the amount of $20,000. We're looking forward to bringing the third season of this original audience-driven adventure to households around the country!