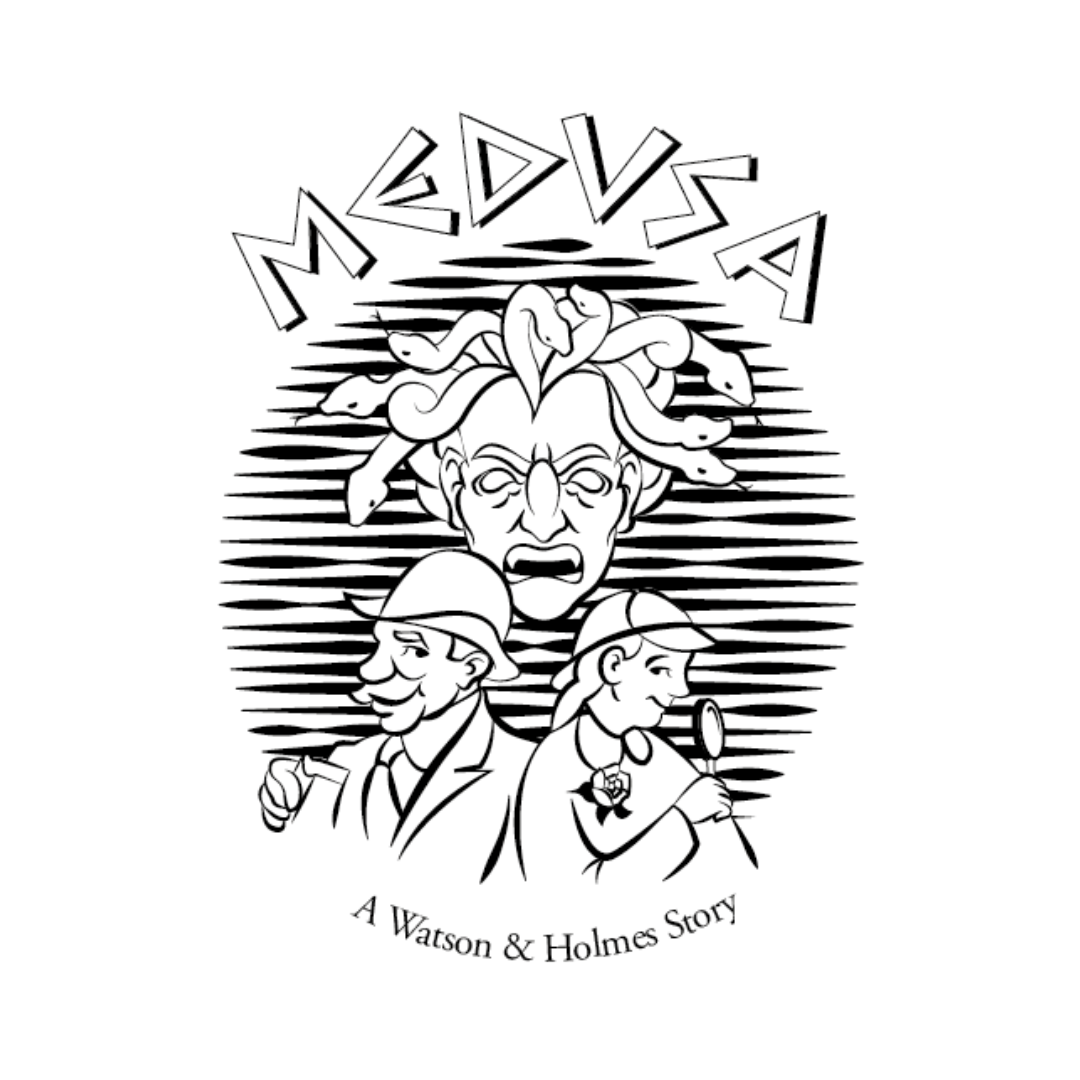 MEDUSA: A WATSON AND HOLMES STORY
Recommended for ages 10+
Live at Trike Theatre, 902 SW 2nd ST. Suite D-E, Bentonville, AR 72712
October 21, 2022 @ 7:00 PM
October 22, 2022 @ 3:00 PM and 7:00 PM
 View thIS SHOW'S PLAYBILL ONLINE
In October 2022, we learned who was turning the people of London into stone.
Long after his Sherlock Holmes days, Doctor Watson and his tireless teen daughter Rose find themselves trying to solve a case Watson never wrote about. Pulled about by periodically missing mannequins, a banker turned stone, and several suspicious characters, they retrace the investigation, looking for the truth. Was there really a monster in London?
This untold Watson story was recently unearthed by Arkansas author Riles Holiday, then adapted for its onstage world premiere at Trike Theatre in Bentonville AR!