Birdie & the beanstalk: 360 Trike-sperience
For PreK – 2nd Grade Students
Learning happens on many levels. Here, it begins with a pre-show where we set the stage, so to speak. Next, the audience participates in this 'non-shushing' show. Afterwards, students deepen their understanding of the story elements and SEL skills by retelling the story up on their feet and with hand-held props. Later, they take more home!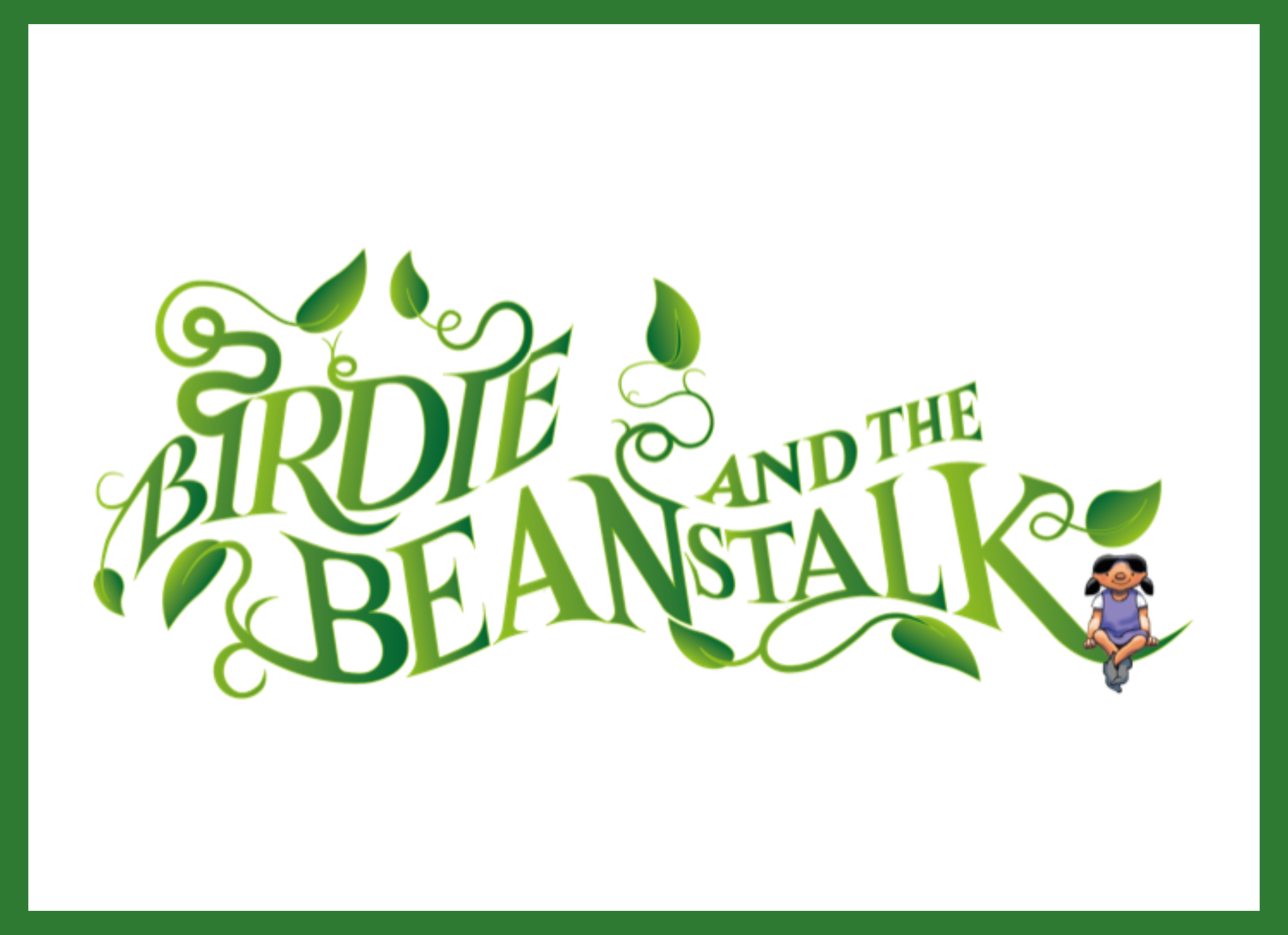 already booked a show? Click here for additional resources
Get 360 Trike-sperience for Your Students
Arrange a full day with Birdie & The Beanstalk, 360 Trike-sperience and up to 100 excited students per day.
Birdie and the Beanstalk reimagines the classic tale of Jack and The Beanstalk. 
 Jack has gone up the beanstalk, leaving his little sister Birdie below as the lookout. Birdie wants to help Jack, but something is stopping her – her fear of something terrible happening. As Jack's quest in Giant World becomes dangerous, Birdie's fear grows. When Jack needs her help, Birdie has to summon the courage to overcome her fear by naming it, calming it, finding safety, and eventually taming her fear. With the help of Clementine the Cow and the audience, Birdie realizes she can embrace her fear to protect her family.
You'll work with professional actor/teaching artists who help you infuse the power of the arts into your school day with a live professional theatre performance. The result? Increase the chances of students' academic success, cultivate emotional wellbeing, and build 21st century skills like creativity and problem-solving. But don't take our word for it. See what your peers are saying about 360 Trike-sperience below.
As you've seen and probably remember, for young audiences character IS story. The theatre experience is real for them and they want to learn all there is about who's in this tale. It deepens the learning.
Birdie
Birdie cares deeply about others, especially her family. She is a budding baker with a specialty in chocolate chip sprinkle cookies.
Jack
Older brother of Birdie, Jack wants to do anything he can to help his mom, even if that means taking big risks. He is an artist and loves creating chalk art around his home.
The experience helped children understand ways to express their feelings that align with the Choose Love Movement.
Students being able to hear, see and read immersive language skills was incredible. Majority of our students are ELL, so it was really sweet to see them lead out on the Spanish reading.
My kids knew the story forwards, backwards, and upside down!!! I had some kids retelling stories that had never done so before.
Students have been wanting to act out more stories. It has improved their memory of what happened in the stories as well.
Get 360 Trike-sperience for Your Students